India's first voter turns 100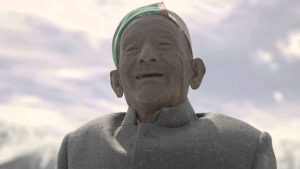 Shimla : Shyam Saran Negi the first voter of Independant India is celebrating his 100 th birthday in a remote and scenic Kalpa village in tribal Kinnaur Himachal Pradesh on Saturday.
Anticipating snowfall mountainous Kalpa village at 9711 ft had voted in October 1951 several months before the rest India voted in its first general election in February 1952.
Since then he has never missed voting for Parliament and Assembly elections.He has voted in 16 Lok Sabha elections and 12 State Legislature elections besides local body(village) elections.
Born on 1 July 1917 at Kalpa village 265 km from the provincial capital Shimla, Negi is a retired school teacher and remains in relatively good health for a centenarian.
Asked if he remembers voting in 1951 in India's first general election after independence from Britain, he had told Sun Post recently: "Absolutely, I remember so well that cold day snowy day when I set out to vote for the very first time.It was so new to all of us."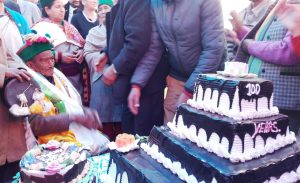 "We cut a western style cake yesterday and gave a feast(dham) to the entire village. 17 Buddhist Lamas also held a prayer meeting," said Chander Prakash Negi, his son by phone from Kalpa village which faces spectacular snow clad Himalayan peaks.
Negi's 96 year old wife also took part in the celebrations along with four generations of the family among other tribal villagers.
"Actually the birthday is today but we celebrated it a day in advance as Saturday isn't always an auspicious day," Negi explained to Sun Post.
In 2014 The chief of the Election Commission of India had visited Negi at his village and honoured him. It held him up as an example to others, and Google India put out a video on him urging people to vote calling it a "true story of a man who never missed an opportunity to vote". The video has been viewed millions of times.