Monsoon arrives in Himachal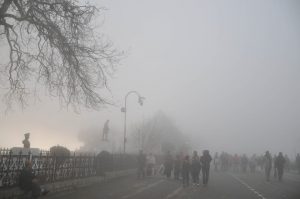 Shimla: Finally the weatherman confirmed the arrival of the monsoon in Himachal on Saturday, even though many believe it arrived earlier this week and the weather office has been late in confirming this due to the usual government delays.
The meteorological department said in a release the hill state received 128 mm rainfall from June 1 to July 1 which is 21 per cent more than the normal precipitation during is period.
Eight districts received excess rainfall except Bilaspur,Chamba, Mandi and Hamirpur where it was normal. Una recorded 88 per cent above normal in the last one month.While Kullu and Sirmaur experienced 82 per cent and 71 per cent excess rainfall.