I have been to India 90 times : Steve McCurry photographer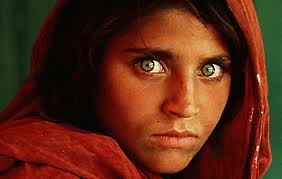 One of the most famous living photographers of our times Steve McCurry says , "For me Asia's home , to me this is the part of the world I love ."
In an interview to CNN , the 62 year old American photographer said Saturday .
Asked about his first freelance trip to India he says he went for six weeks but went on to stay on for two years travelling across India and the sub-continent .
He went home to New York but returned within a month . Then in Afghanistan he shot his most famous photograph of the 'Afghani girl'(It is National Geographic's most famous photograph till date).
Talking about his love for India and the sub-continent and his visit to India .
"India was like another planet to me. It was like stepping into another time. Everything was different, but that's what I loved about it. I loved being shocked and everything was sort of like, incredible. And it really gets you out of your comfort zone in every sense. And you really feel alive and everything is so kind of vibrant."
"I've been back to India, I would say 80 or 90 times since that first trip. And there's still many places I haven't seen and yet to go to," McCurry said .
"There's such a depth of culture and geography and there's so much variety. When you think of places like sort of Afghanistan and that world, and then just sort of next door you have India and Nepal and Tibet."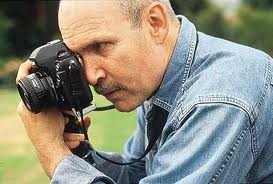 "Their cultures go back thousands of years – architecture, the language, the way people dress – everything is so distinct. There's such a unique culture here. Unlike, say, Europe or the United States, which has become this homogenous kind of a globalization of culture."
McCurry travels the world taking photographs nine months in a year , often in dangerous worn torn places . Asked if he doesn't tire of this for the last over three decades he replies .
"A part of my life that I love the most is photographing and meeting new people, going to new places and going to exhibitions. To me that's what I really want to do. That's how I want to spend my time."
Asked if he imagines slowing down he says , "I see doing this right up to my last day. I think one day I'm going to be off photographing and I'm just going to keel over, and that'll be the end of the story. But if there was a way to go, I think that would be the best way. Just out wandering around somewhere and – yes."