HRTC to run special Diwali buses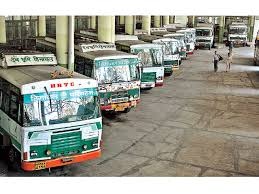 Shimla :The Himachal Roadways Transport Corporation (HRTC) has decided to press into service additional buses from important centres in and outside the state ahead of Diwali .
In view of the heavy rush these special buses will ply from Delhi , Chandigarh , Shimla and Baddi to different parts of the state , a spokesman of the state government said here Saturday .
38 additional buses will be pressed into service from ISBT Delhi on 1 Nov. the next day 40 more buses will leave Delhi.
25 buses will leave Chandigarh ISBT to many parts of the hill state on 31 Oct , 47 on 1 Nov and 45 on 2 Nov.
Additional buses will also be deployed from ISBT Shimla and the industrial town of Baddi from 30 Oct to 2 Nov, the HRTC spokesman said .
You can contact Delhi 011-23868694 , Chandigarh 0172-2668943 , Shimla 0177-2668943 and Baddi 01795-223076 .