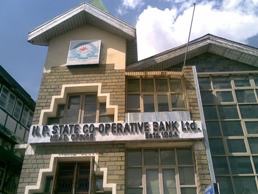 Shimla : The total outstanding loans of the state cooperative bank have risen by 2 per cent to Rs 3971.95 crore.
According to the latest count the bank has 194 branches and 24 extension counters.
The working capital of the bank is Rs 9833 crore. The deposit portfolio has gone up to Rs 7534 crore and disbursed loans to its customers Rs 1613 crore through different loaning schemes of the bank during the year.
The total business of the bank is Rs 11506 crore a rise of shows 7 per cent and a profit of Rs 143 crore this year.