Relief to Virbhadra but case shifted to Delhi HC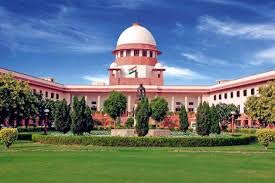 Shimla: The relief given by the Himachal high court will continue but the Supreme Court transferred the DA case against state chief minister Virbhadra Singh and his wife to the Delhi high court on Thursday.
Seeking custodial interrogation and transferring the case to Delhi, the CBI on Oct 15 moved the Supreme Court against HP high court's order barring it from arresting Virbhadra Singh and wife Pratibha Singh after Virbhadra moved the high court for quashing the FIR RCAC-1 2015 A-004 under Sections 13(2) and 13(1) (e) of the Prevention of Corruption Act and Section (109) of the IPC by the CBI on Sept 23.
The CBI on Oct 26 had also alleged that the high court judge who had restrained it from arresting Virbhadra and his wife, had been his lawyer earlier in some case.
The apex court bench led by Justice Fakkir Mohamed Ibrahim Kalifulla, observed that the matter should be heard by the Delhi High Court.
Kapil Sibal appearing for Virbhadra contented that order of transferring the case to Delhi high court may lead to lack of trust in the judged of Himachal high court but the apex court rejected his contention.