Himachal's Sunni village temple robbed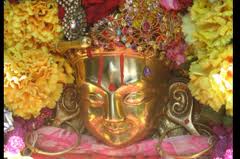 Shimla : A temple in Himachal Pradesh's Sunni area has been looted by thieves in the dead of night , police said Friday .
Reports said the incident took place in Bajhol village some 50 km from Shimla Thursday .
An over 2 kg ashtadhatu(made of eight metals) idol , two metallic masks a kg of silver among other valuables are missing from the deity's temple which is located in the centre of the village.
DSP city Pankaj Sharma has been quoted as saying that a police hunt has been launched to nab the robbers .