Himachal's market yard at Rohru flops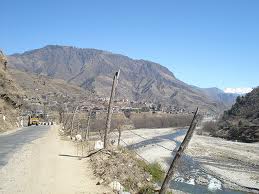 Shimla : Among the mushrooming of small market yards in Himachal Pradesh's apple belt the most promising has been the market at Rohru but it has been a failure in the last couple of years , say farmers .
Over six years ago when this market complex was launched by the state government there were great hope that it would emerge as the leading yard in Shimla district which accounts for 80 per cent of apple in the hill state .
Two years when the state had a bumper apple crop Rohru was a big hit with farmers attracting the produce of farmers from neighbouring orchards .
Wholesale buyers from Uttar Pradesh thronged this small town in large numbers . Scores of temporary outlets were opened here by local entrepreneurs (commission agents).
The other advantage of this market is its close proximity to neighbouring Uttarakhand and Uttar Pradesh .
But farmers say in the last two years this market has seen a downslide .
This year apple is fetching the lowest price in Rohru often Rs 300 to Rs 400 less than others in the area . While other smaller markets like Narkanda and Theog have surged ahead offering far higher returns to farmers .
The Shimla , Solan and neighbouring Chandigarh markets have been around for much longer .They have a much higher intake capacity and are offering much more remunerative returns to apple farmers .
Kharapathar is another small market to emerge in the apple belt and was formally opened this year by the state government with much fanfare .
Although business at Kharapathar will actually start next year when all the shops are auctioned to commission agents .