Disclose pvt universities funding in Himachal : CPM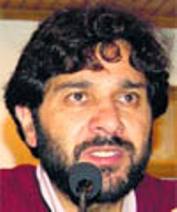 Shimla : The CPIM on Sunday demanded the P K Dhumal led government in Himachal Pradesh to collect all details about all private universities including funding sources in and put out the information on the university websites .
"Many instances have come to light where black money is being invested in these universities . These institutions have become a safe haven for anti-social people ," Tikender Panwar , a senior CPM leader said here .
The CPM has also asked the government to ensure that all private universities should also put out the details about the enrolled students and the faculty members on the website .
"The private universities regulatory commission needs to be further strengthened with more powers to ensure that violators are taken to task ," said Panwar .