Himachal tries to fight strokes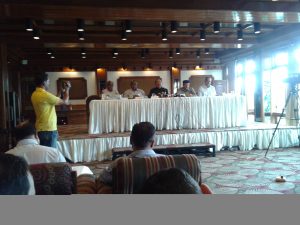 Shimla : With an aim of setting up 18 primary stroke centres where CT scan facility is available Himachal Pradesh has made a start with a pilot project for the management of strokes.
"Since April this year a pilot project has been started for the first time in Himachal in collaboration with AIIMS New Delhi," state health minister Kaul Singh said here Wednesday.
"Training has been given to 120 doctors and six patients have already been thrombolysed," the minister told reporters.
He said the Centre has already approved to establish three medical colleges at Chamba , Hamirpur and Nahan.
Rs 189 crore has been sanctioned for each of these colleges . Two tertiary care cancer hospitals are also coming up at IGMC Shimla and Mandi .
"Shortly drop back ambulances called 102 is being started for expecting mothers and children till the age of one year. 125 vehicles will be deployed at 116 delivery points in the state," he said .
Kaul Singh said the state government plans to recruit 7750 ASHA workers , so far the services of 531 have already been taken.
Under the national ambulance services(108), there are 172 ambulances across the hill state the health minister said .