Himachal roadways grounds poor eyesight drivers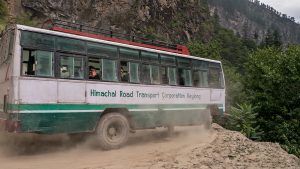 Shimla: Himachal roadways claims it is immediately ordering drivers who have failed the eye fitness test to stop driving.
A week ago 80 HRTC drivers were found unsuitable for driving. Some even had serious eye problems like glucoma 1000 drivers gave the test over a week ago.
Their services will now be taken in other jobs of the HRTC.
There are around 7000 drivers on the staff of the HRTC.A top roadways official said all drivers will undergo an eye test from time to time.
It isn't clear when private bus drivers will undergo this test.
Himachal Pradesh has one of the highest road fatalities largely due to the steep mountain terrain.