Himachal records highest ever rainfall in a day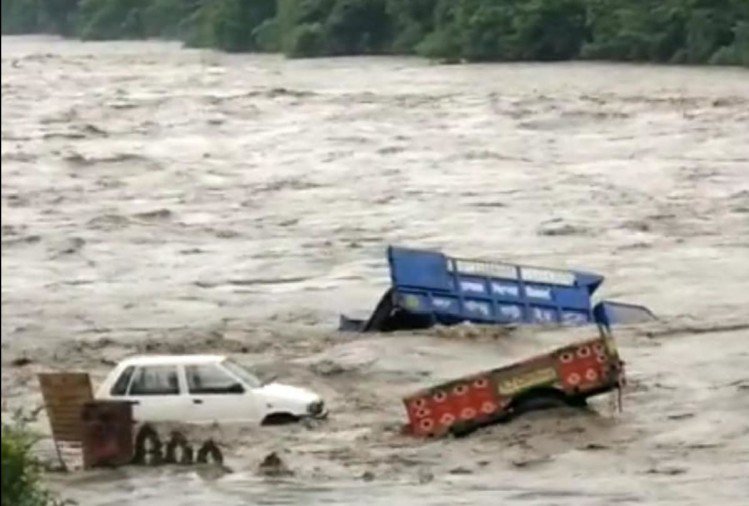 Shimla : Himachal Pradesh has received the heaviest average rainfall in 24 hours ever since records are available with the weather office since 1950.
The weather office chief Manmohan Singh said, "At 102 mm the state has recorded the highest rainfall in 24 hours in 70 years. Previously the highest average rainfall was 74 mm in 2011."
At 102 mm it is 1065 per cent more than normal for the day.All twelve districts received excess rainfall.
Manmohan Singh said,'In the last 24 hours(till Sunday morning) the temple town of Naina Devi received 360mm of rain while Rohru received 230 mm and the state capital Shimla received 153 mm)."
The weatherman had issued a warning for Saturday and Sunday but added the monsoon rains will ease from Monday.
Widespread damage has been caused across the state to roads and bridges. All rivers are in spate. Houses have collapsed at a few places.
Eighteen people have died due to the heavy rains in the hill state.