Himachal polling station maps now online : EC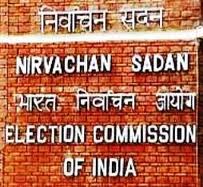 Shimla : Voters in Himachal Pradesh can track polling station maps (locations) online on the election commission's website , a top EC official said Tuesday.
"Information linked to polling station maps has been provided on the left hand side panel of the commission's website(eci.nic.in)," said the official .
On clicking on the name of the state , the map page will open . Citizens can select district , assembly constituency and polling station names from the drop down lists and click a button to see the polling station.
Browsers can surf and activate satellite image layer and even see the polling station buildings , roads leading to it.
Polling station locations are seen as pins dropped on the map for each polling station .
On clicking on the pin a balloon opens up showing the names and cell phone numbers of the chief electoral officer and other officials and even the booth level officer
There is also a link provided for the electoral rolls . On clicking this link , electoral rolls for that polling station opens up in a PDF format and can be saved by the user on your computer and also printed .