Himachal nod to housing land for landless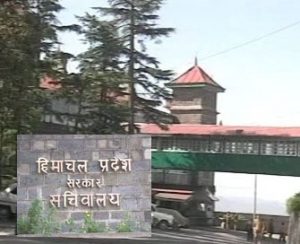 Shimla : Get ready for a mushrooming of houses along highways. In a populist and controversial move by the Himachal Pradesh government on Tuesday decided to allot land to build a house for the landless by relaxing the norm of 100 metres distance from the road head.
The landless will now be allotted 3 biswas in rural areas and 2 biswas in urban areas for construction of houses within 100 metres of a road.
But some doubt are if this can be done without the permission of the Centre.
The cabinet also decided to wave-off/remit the entire stamp duty as well as registration fee in favour of farmers for restoration of their mortgaged /auctioned land on clearance of the entire due amount to the bank under one time settlement.
A spokesman said this will facilitate the farmers to get back their sold or mortgaged land without additional burden of stamp duty and registration fee.