Himachal mulls power bill deposits in post offices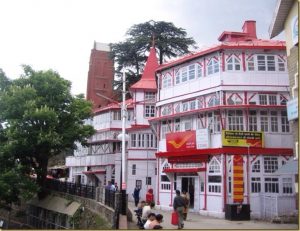 Electricity bills in Himachal Pradesh's state capital Shimla can now be deposited in post offices.
The GPO in Shimla has already started receiving electricty bills. Postal department officials say this week 21 post offices in and around the state capital could start this service.
If it is successful this service will be introduced across the hill state say officials.
Currently power bills have to be deposited at the nearest state electricity board office.The board has also installed unmanned machines which accepts cash payments in Shimla and other places.
But long queues are seen at these places. There is also an online facility of bill payment through net banking but this has not yet picked up.
The electricty board now hopes a tie-up with the postal department will become popular with customers.
Power surplus Himachal Pradesh achieved 100 per cent electrification in 1989. Around 90 per cent of the people live in villages.