Himachal mulls aerial ropeways for apples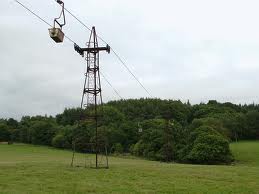 Shimla :  Transportation of apples and other cash crops by aerial ropeways could become a reality in Himachal Pradesh .
The state cabinet on Tuesday approved to appoint Usha Breco Ltd , Ghaziabad  as a consultant for preparing a pre-feasibility study (PFS) for developing aerial ropeways transportation system through the state infrastructure development board .
A spokesman of the state government said in the first phase the study is limited to the major apple growing areas of Shimla district which accounts for 80 per cent of the production .
"The need was being felt seriously by the government for some alternative transport system for exporting , transporting agricultural produce , particularly in the apple and vegetable growing areas where the infrastructure is poor and the terrain is hard ," the official said .
The project is proposed to be developed in the private sector .
The government has been planning to adopt aerial ropeways technology to transport goods in bulk to the border areas of the state in view of high cost of  building rail, road transportation in the mountain terrain .
This will also avoid disturbing the fragile ecology of the region , the official added  .