Himachal judicial academy building on Shimla outskirts soon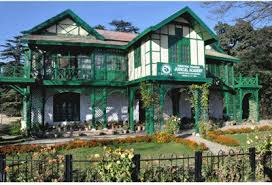 New Delhi : The Himachal Pradesh judicial academy will soon shift to a sprawling campus on outskirts of Shimla , the state chief minister Virbhadra Singh said here Sunday .
"Over 3.4 hectares of land has already been allocated for the academy . Rs 37 crore has been earmarked for contracting the building . Rs 7 crore has been approved ,"Virbhadra said .
"The academy will create a well trained and qualified managerial cadre to manage the judiciary at all levels and check the shortcoming in the institutions ,"he added .
"Legal aid clinics are being set up in the state at panchayat level . Besides ten mediation and ADR centres are coming up for speedy delivery of justice ,"he said .
Three traffic mobile courts have come up in the state to fast track cases at migistracy level and four special magistrates have been appointed to dispose-off the cases under section 138 of the negotiable instrument act .
The chief minister said the entire Shetty Commission report has been implemented in the state . The Padamnabhan Committee report which sought to revise the pay scale granted by the Shetty Commission has also been fully implemented .
The chief minister informed the state high court has a pendency of 56,899 cases out of about 40 lakh cases pending in all high courts of the country .
Around 2.24 lakh cases are pending in the subordinate courts in Himachal out of a total 2.7 crore cases pending in trial courts across the country .