Himachal house : BJP walks out on hospital issue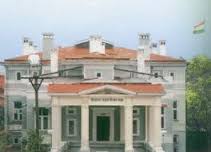 Shimla : The opposition BJP staged a walkout of the Himachal assembly here Monday saying it was not satisfied by the health minister's reply on the downgrading of the Shahpur hospital in Kangra district .
Shahpur BJP MLA Sarveen Chaudhary raised the issue under the call attention motion accusing the Congress government of downgrading the Shahpur hospital from a civil hospital to a CHSE level institution .
She said the government had denotified the hospital purely on political grounds . Chaudhary said the hospital was covering 54 panchayats and adjoining areas of Jwali and Chamba .
It was also treating accident victims on the passing national highway and yet the government decided to reduce the size of the hospital .
In reply the state health minister Kaul Singh denied the denotification decision on the basis of political reasons .
He told the house , "This hospital was upgraded to a civil hospital on Sept 22 , last year by the outgoing BJP government without even providing enough staff ."
"Besides Shahpur is barely 15 to 25 km from the state hospital at Tanda and the zonal hospital in Dharamsala ,"he added .
Rajiv Bindal accused the health minister of misleading the house by for wrongly blaming the previous government of not providing adequate staff after upgrading the Shahpur hospital .
Raising slogans against the treasury benches the opposition BJP walked out of the house on this issue .
Health minister Kaul Singh immediately rose and corrected himself saying the previous government had indeed provided adequate staff at this hospital after upgrading it to a civil level hospital .