Himachal has 45,15,604 voters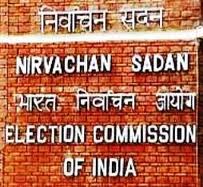 Shimla : With the addition of 65,122 new voters the total number of voters in Himachal Pradesh has now gone up to 45,15,604 .
The number of male voters is a shade higher than females after the latest completion of summary revision .
"The photo electoral rolls of all 68 vidhan sabha seats have been published . Identity cards of all voters have been prepared ," said Narinder Chauhan , chief electoral officer here Thursday .
Maximum 86,107 voters were registered in Sulah assembly seat and the least in the tribal seat of Lahaul & Spiti .
The entire voters list is also available on the website ceohimachal.nic.in of the election department . One can buy a CD of the entire voter list in the state for Rs 100 .
The state assembly polls will take place sometime later this year .