Himachal Handicrafts Handloom Corp has new logo Him-Craft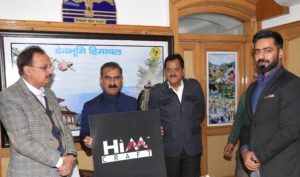 Shimla: The Himachal Pradesh State Handicrafts and Handloom Corporation now has a new logo called Him-Craft. The logo was launched here today.
The government hopes the new logo would strengthen and popularise the brand name for Himachali handlooms and crafts.
The state run PSU provides livelihood to thousands of artisans' families associated with the business.  Himachali crafts are in demand locally and outside the state.
The Corporation was started in 1971 and has showrooms across the state as well as New Delhi and other cities.