Himachal court bans animal sacrifice in temples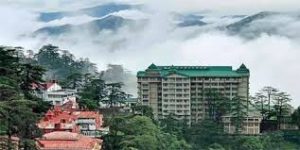 Shimla : In a landmark decision the Himachal Pradesh high court has banned the centuries old sacrifice of animals in religious places.
"No person will sacrifice any animal in any place of worship. It includes adjoining lands and buildings," the high court order was passed by justices Rajeev Sharma and Sureshwar Thakur late Monday.
The court has directed all top government and police officials to impose the ban after a petition was filed raising concern about animal sacrifice in many places ranging from big temples to small village temples.
Imposing the ban the court observed: "A startling revelation has been made—– as thousands of animals are sacrificed every year in the name of worship. Sacrifice causes immense pain and suffering to innocent animals. They cannot be permitted to be sacrificed to appease a god or deity in a barbaric manner."
The bench further observed: "It is in the grey area whether the animals sacrifice can be termed as religious practice or not. The faith, rituals and its continuation must change in the modern era. People are required to be sensitised on this issue by the government".
Welcoming the order animal rights activist Rajeshwar Negi said, "We welcome this ban on animal sacrifice as it will end centuries of cruelty to animals on the name of religion."
On the other hand Maheshwar Singh a legislator and four time ex MP says, "This judgement is against the age old beliefs and customs of many people."
Gory goat slaughtering festivals take place in winters across Himachal Pradesh. Often scores of goats are butchered to please village deities.
Many temples in the mid-hills of Himachal Pradesh have goat slaughtering festivals in early winter.