Himachal BJP manifesto promises the moon to voters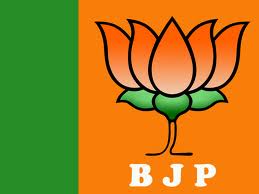 Shimla : Desperate to stick on to power the ruling BJP in Himachal presented its election manifesto Monday , promising a million jobs , free medicines in hospitals , cooking induction heaters and a huge hike to daily wagers.
"To wipe out the huge unemployment in the state the BJP will try to generate one million jobs in the next five years ," chief minister P.K.Dhumal read out highlights of the election manifesto to reporters here .
"To encourage self-employment the youth will be provided Rs 100,000 loan at an interest rate of 2 per cent ," he said.
BJP plans to raise the wages of daily wage workers from Rs 150 to Rs 250 .
Every family will be provided an induction heater so that people can save on LPG usage .
All patients in every government hospital in the state will be provided free medicines , the manifesto says .
Besides , Baddi , Barotiwala and Nalagarh , the BJP government will develop new industrial areas in Una , Kangra , Nurpur , Jwali , Mehatpur , Tahliwal , Santokgarh , Amb , Gagret and Jeetpur .
To attract tourists six ropeways will be built across the state to connect important tourist destinations .
The BJP will try to tap 20,000 MW hydro-electric generation which currently stands at almost 12,000 MW .