Himachal bans mining for 3 months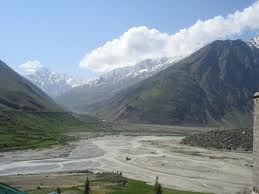 Shimla : Mining has been banned for three months in Himachal Pradesh.This will involve transportation of construction material , sand and grit to other states .
This decision was taken here late Monday to help meet out the construction material needs within the state, a top official said .
Stringent action would be taken against smuggling of construction material outside the state and the vehicle would be confiscated.
IN the last fiscal 5389 illegal mining and transportation cases were detected and a total fine of Rs 2.2 crore was imposed .
It maybe recalled last month there was an incident of the mining mafia in Himachal Pradesh's Baddi area. A young IAS officer was nearly run over by a vehicle by the mining mafia as he was checking this illegal practice .