Himachal changes lease rules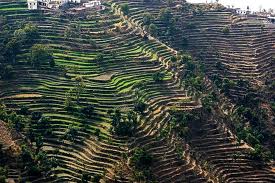 Shimla : Amending the lease rules Wednesday the Himachal cabinet decided to provide government land on lease basis only if no alternate private land is available.
The new rules propose that encroached government land will not be leased to anybody except landless locals after ejecting the encroacher.
The ruling Congress has been alleging for long that there were many loopholes in the state lease rules and this was  misused during the previous BJP government .
The new policy will calculate the lease amount per annum at 10 per cent of the current circle rates notified by the Collector of the district.
In case of hydro-electric projects reserved for locals lease money will be 5 per cent.
Every five years lease amount will be increased by 5 per cent of the existing lease amount .
The state cabinet also decided the Himachal Pradesh Industrial Development Bank (HPIDB) will make equity contribution of Rs 350 crore in HPPower Corporation LTD(HPPCL).
HPPCL wil spend this money on the building of the 450 MW Shongtong-Karcham , 100 MW Sainj , 111 MW Sawra Kuddu and the 233 MW Kashang hydro-electric projects in the next fiscal year.
Approval has been given for special extension of 10 months by levying an extension of fee @ 20,000 per MW per month in favour of Venture Energies for obtaining clearances and starting work on the 15 MW Sai Kothi project.
A nod has also been given for a grant of ex-post facto extension for a period of five months with an extension fee of Rs 20,000 per month to 24 MW Seltu Masarang project.
The cabinet gave permission to initiate action for damages and penalty against Brakel Corporation in the implementation of the 960 MW Jangi-Thopan-Powari hydro project .