Himachal avalanche 5 missing, 3 found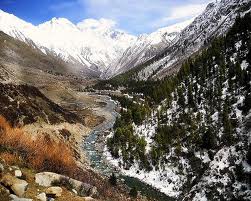 Five people have been feared killed when an avalanche struck a village in Himachal Pradesh's tribal Kinnaur region bordering Tibet , Wednesday . Three were found alive by villagers .
Official sources quoting villagers told Sun Post the incident took place in Kafnu village some 200 km from the state capital Shimla (at 7 : 30 am).
"The victims were in two houses . The other six houses in the village had been vacated earlier ," said an official .
Remote Kinnaur has been experiencing very heavy snowfall since the past three days . The region's headquarters Kalpa is under more than six feet of snow . Making it very hard to reach the avalanche site .
In January(rpt in January) five people had been killed along with dozens of yaks by an avalanche in Kinnaur.
Nearly half the state is cut off from the rest of the world with no power as falling trees have snapped power cables.