Hills turn pleasant , mercury up in Shimla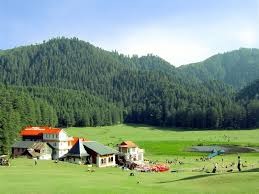 Shimla :For the past couple of days the mid hills of the state are experiencing a spell of pleasant weather with a rise in temperature in Himachal Pradesh .
Over the weekend there has been a rise of 2 to 3 degrees celsius of minimum and maximum temperatures .
For much of the past couple of weeks the highs have been have been hovering between 14 C to 17 C and the minimum around 6 C in Shimla .
On Sunday is was a day of glorious sunshine a high of 19.9 C and a low of 8 C in the state capital Shimla . Kalpa in tribal Kinnaur recorded 14.4 C.
With the early onset of winter innShimla ice skating was expected to start early but the current warm spell has delayed it .
The weatherman has forecast dry weather for the next week or so .