Centre nod for 800 buses to Himachal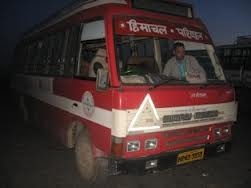 Shimla : The Central government has sanctioned 800 buses to Himachal Pradesh under Jawaharlal Nehru National Urban Renewal Mission(JNNURM).
"We have received a written sanction from Delhi . We have also been asked to share our model DPR with other states by the Centre," state transport minister G S Bali told reporters here Saturday .
These 800 buses will be on 90 per cent grant basis. The JNNURM buses will ply in 13 clusters across the hill state.
When asked by when these buses will actually reach the state Bali told Sun post he was not sure as GOI schemes often take time .
He said soon ration cards will be linked to aadhar cards to check duplication of ration cards in the state . The state has 78 lakh ration cards as compared to the population of the state which is only 68 lakh