Mangla ji to set up Rs 163 crore unit in Himachal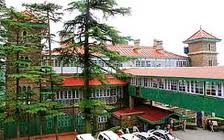 Shimla : Mangla Ji Flour Mill has proposed to invest around Rs 163 crore in Himachal Pradesh , the state government late Thursday cleared the proposal here .
Beas Flour Mill will also set up a much smaller unit at a cost of Rs 40 lakh , a spokesman of the state government said .
The single window authority which met here under the chairmanship chief minister Virbhadra Singh also gave its nod to six existing proposals for expansion and modernisation .
These projects will have a combined proposed investment of Rs 242 crore .
The projects to be upgraded include Procter and Gamble Home Products . Ranbaxy Lab will produce oral solid dosage forms .