High time Himachal updated industrial policy : CII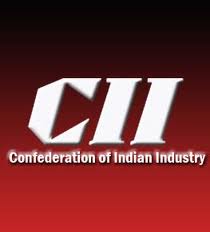 Shimla : The Confederation of Indian Industry (CII) on Friday said here it wants to change the industrial policy of Himachal Pradesh saying it was not in tune with the changing times.
"The state industrial policy is eight years old and seriously needs updating in many areas ," said C N Dhar , chairman CII Himachal state council here .
"We would be happy to prepare a draft of the new policy after taking inputs from all stake holders ," Dhar told reporters here .
"The industrial policy of Punjab has been updated even though it was barely three years old . We have to move on with times , the Himachal policy was framed in 2004," he said .
CII has also raised concerns about road connectivity of industrial clusters and tourist destinations .
"Due to poor connectivity of popular tourist places like Manali , it is receiving far less tourists this time than previous years and is losing out to Kashmir ," Dhar said .
Talking about the power situation in the state he said although there were no power shortages like other states in Himachal but there were definitely peak hour restrictions of three hours every day round the year  and this was affecting industrial output .
Replying to a question about the impact of the withdrawal of the central excise package he said even though the industrial inflow has slowed down but units continue to be set up , run and even expand .
The CII will hold a conference on concrete roads in Shimla next month , which will be followed by a MSME conclave 2012 , the 6 th job fair and three apple meets .
Asked about the CII's meeting with commerce minister Anand Sharma earlier this week in Shimla he said , "The capital subsidy of Rs 30 lakh which was earlier for only one unit can now be availed for setting up more than one units as well ."