Granta magazine in crisis , editors quit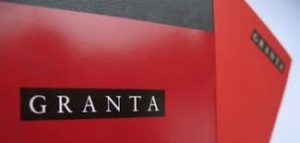 The world's leading literary magazine Granta published from London and New York is in crisis with the resignation of its editor John Freeman , deputy editor Ellah Allfrey and online editor Ted Hodgkinson .
"Granta is now searching for a new editor," said a spokesman of the magazine which appears four times a year .
The crisis is so bad that the publisher Sigrid Rausing is taking on the role of the acting editor , until a new editor is found . There is even talk of closing down the New York office .

 As if this wasn't enough even the magazine's online editor Ted Hodgkinson is leaving . He will be replaced by Rachael Allen , poet and former editor of Clinic magazine.
 Yuka Igarashi has been promoted as managing editor.
 The magazine has just published Granta 124 : Travel issue some days ago .
 With a growing online readership  but a falling circulation somewhere between 50,000 to 100,000 copies .
 Granta is committed to discovering and publishing the finest non-fiction and fiction from around the world.
 Over the years its contributors have included Martin Amis, Julian Barnes, Saul Bellow, Peter Carey, Raymond Carver, Angela Carter, Bruce Chatwin and James Fenton.
 Richard Ford, Martha Gellhorn, Nadine Gordimer, Milan Kundera, Doris Lessing, Ian McEwan, Gabriel Garcia Marquez, Jayne Anne Phillips, Salman Rushdie, George Steiner, Graham Swift, Paul Theroux, Edmund White, Jeanette Winterson and Tobias Wolff.
 Every issue since 1979 is still in print. Granta does not have a political or literary manifesto, but it does have a belief in the power and urgency of the story, both in fiction and non-fiction, and the story's supreme ability to describe, illuminate and make real.
 As the Observer wrote of Granta: 'In its blend of memoirs and photojournalism, and in its championing of contemporary realist fiction, Granta has its face pressed firmly against the window, determined to witness the world.'