Himachal gets 30 per cent less rain in July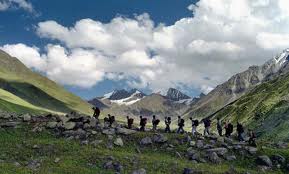 Shimla : After record breaking rains in June , the monsoon weakened in July across Himachal Pradesh. The hill state was almost 30 per cent deficient in the month gone by.

 The weather office said in the last ten years the hill state has only recorded deficient rain twice in July .
 This time seven districts received deficient or scanty rainfall . While the five remaining districts had normal rain. Overall the state recorded 222 mm precipitation.
 Tribal Lahaul & Spiti was the most deficient at 95 per cent.
Chamba minus 67 per cent .Kinnaur 68 per cent , Solan 50 per cent and Shimla district was 41 per cent deficient .
 Scanty rains have particularly hit the standing apple crop and delayed its ripening .