Governor presides over CSK Univ senate meet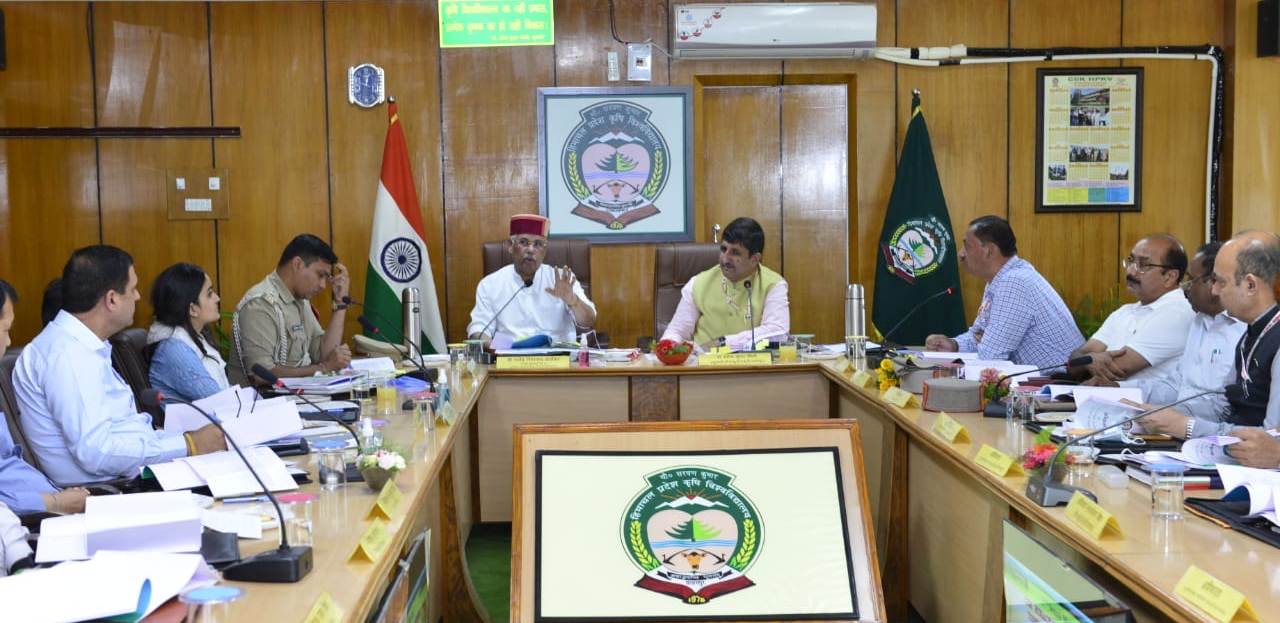 Shimla : Himachal Pradesh Governor Rajendra Vishwanath Arlekar presided over the 25th Senate meeting at Chaudhary Sarwan Kumar (CSK) Agricultural University, Palampur in Kangra district today.
While speaking on the occasion, he stressed on working beyond academics so that common man and farmers could consider the University as theirs' and it would be the success story in a real sense of any higher educational institution. 
He said the climate change was a major challenge being faced by the world today, which was directly related to agriculture, horticulture and food security. There were many challenges in the agriculture sector and we could not run away from these challenges, rather we must find a solution to it. 
"You are experts and with your concerted efforts since past several years, the University has achieved many milestones in agriculture. I hope that this process will be continued", said the Governor.