Few want new ration cards in Himachal , thanks to govt !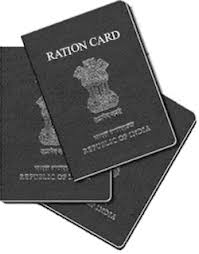 Shimla : Providing aadhar card number and other formalities for renewing ration cards seems to have put off people in Himachal Pradesh , in the state capital barely 15 per cent people have renewed their ration cards in the last one month .
 Official sources say so far around a little over 5000 cards have renewed in Shimla .
 A month ago the state government had asked applications from residents for renewal of these cards .
 The deputy commissioner Shimla has ordered people to first visit the nearest food and civil supplies depot to collect renewal forms . Fill the form with a host of documents and then deposit the form at the depot .
 The compulsory requirement of aadhar card number (UDI number) of the head of the family along with signatures of the local municipal councellor verifying the card holder are some of the formalities which have put off people .
 The last date for renewal is May 31 . But it seems more time will be needed .
Reports suggest like the state capital fewer people are renewing ration cards across the state , thanks to the government !