Earthquake shakes Himachal on Oct 2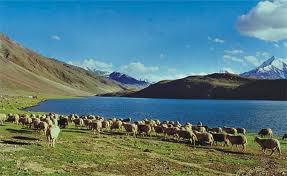 Shimla : An earthquake rocked Himachal Pradesh's mountainous Chamba and Lahaul & Spiti regions early Tuesday , the met office told Sun Post .
"The magnitude recorded was 4.5 and it took place at 9 : 15 A.M. ,"said an official of the Shimla weather office .
"The epicenter was latitude 32.4 degrees north , longitude 76.4 east and depth 10 km ."
Further details are awaited .So far no loss of life and damage have been reported .