Early Himachal apple burst hits prices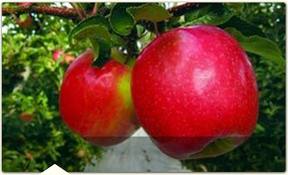 Apple orchards in the lower heights of Himachal Pradesh have a bumper crop this year , but this has plunged prices to record lows so early in the harvest season .
 "Commission agents in Delhi say they have never seen such a huge arrival of apples in July and early August due to the heavy crop in the lower heights of the state ,"says Ranjeet Mehta , a farmer from Kotgarh in the apple heartland .
 "Added to the bumper crop from lower heights is the poor quality of the fruit which brought down the prices ," Mehta explained to Sun Post
 With the harvest nearly over in the lower hills fruit from the middle and higher hills will now enter the market in the coming weeks .
 Since the crop output is average or less in the middle and higher hills it is expected to stabalise and even raise the prices of apple in the coming days , say farmers .
 Last year at this time prices varied between Rs 1500 to Rs 2500 . This time returns are hovering between Rs 700 to Rs 1400 for an apple box weighing around 24 kg .
 The colour and taste of the fruit improves with rise in altitude so in the coming days better fruit will enter markets all over India .
 "Now it remains to be seen if the prices will go up or remain the same in the next two months before the harvest ends ," wonders Mehta .
 The mid and higher hills account for around three quarters of the area under apple cultivation in the state . Unlike the lower hills this area has only moderate to less crop .
 Himachal accounts for a third of the country's entire apple produce . The remaining is produced by neighbouring Jammu & Kashmir where the crop is still not ripe .