Demand for a dozen new states in India !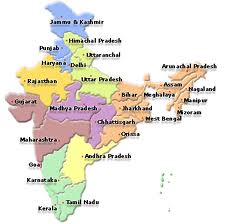 New Delhi : The Indian government is faced by the challenging demand from the across the country to make  at least 12 new states .
"But creation of even a single state has wide ramifications and direct bearing on the federal polity of our country ," Jitinder Singh junior union home minister said in a written reply in the Lok Sabha .
"The federal government moves in the matter only when there is a broad consensus in the concerned state ," he said .
"Government takes a decision of creating a new state  after taking into consideration all relevant factors ," Singh said .
Listing the demands and representations had from to time come in from various individuals and organisations for the creation of new states like Telangana in Andhra Pradesh .
Vidarbha in Maharashtra , Saurashtra in Gujarat , Coorg in Karnataka , Koshalanchal in Odisha , Gorkhaland in West Bengal , Mithlanchal in Bihar and Eastern Nagaland from Nagaland .
In Nov 2011 the Uttar Pradesh government also forwarded a resolution to the union government passed by the state assembly for the division of Uttar Pradesh into four states , Purvanchal , Bundelkhand , Avadh Pradesh and Paschim Pradesh .
About the possible creation of these states no further details were given .