Dead man comes back to life in Snowdon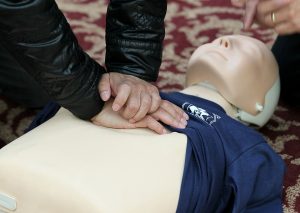 Shimla: Doctors in Himachal Pradesh's premier hospital IGMC(Snowdon) here declared a man dead but soon after the man came back to life,local newspaper reports Tuesday.
The elderly man was a kidney patient and was undergoing dialysis treatement for the past two days.He suddenly collapsed and his heart beat stopped after which doctors declared him dead.
Family members with the man telephoned other family members and friends but to their surprise and relief the dead man came back to life.
As soon as he began to stir doctors revived him by pumping his chest.He is under close observation.