Now 12 seater buses for Himachal towns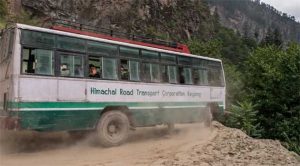 Shimla: A dozen towns in Himachal Pradesh could soon have 100 mini buses running with 12 seat capacity.
The state roadways has invited tenders for the supply of such buses by the end of this months, officials said.
With the rise in traffic in recent years Himachal Pradesh's towns particularly Shimla is struggling with traffic congestion.Most roads here are narrow and winding.
To ease this situation this plan is being tried. If successful more such 12 seater buses could be bought by the HRTC.