Congress manifesto targets Himachal youth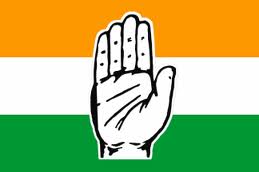 Shimla : In an effort to win over the youth of Himachal Pradesh the opposition Congress announced many promises in its manifesto Friday ahead of the assembly polls on Nov 4 .
"An unemployment allowance of Rs 1000 per month will be given to all 10+2 and graduate jobless youth whose family income is up to Rs 200,000 per annum ," said Anand Sharma , the union commerce minister here .
The Congress has also promised a Skill Development Corporation at a cost of Rs 500 crore to tackle the problem of unemployment .
"10,000 boys and girls of class 10 and 12 who perform exceptionally well in their board exams will be awarded with free laptops ," said Sharma .
Those securing first position in the 8 th class in every school of the state will also be provided with special learning laptops .
The Congress manifesto promises compensating farmers up to 75 per cent of their losses from hail-storms by way of grant as apple orchards alone suffer an annual loss of Rs 500 crore due to hail-storms every year .
Subsidy will be given on anti-hail nets , the only effective way to safeguard against hail damage to apple and other fruits .
Efforts will be made to include apple in the special category at the time of implementation of the WTO agreement .
Concrete efforts will be made to re-establish the prestige of traditional Kangra tea variety and ensure niche market for it .
Toilets have been promised in all schools of the state , with special focus on girl schools .
On coming to power , the Congress will review the industrial policies and promote industries based on agriculture , horticulture , electricity and mineral resources.
In the next five years 7500 km of new roads will be constructed to connect all panchayats in the state .The national highway will be extended by at least 2000 km.
There are 45,33,713 lakh voters in the state and about half of them are below the age of 40 .
Voting takes place in a single phase in Himachal on Nov 4 and counting on Dec 20 along with Gujarat .