CAG raps Himachal power board for losses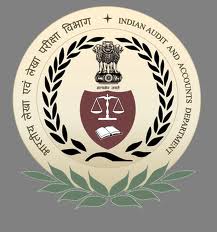 Shimla : After Himachal Pradesh's power department got a nod from the state's regulatory commission for raising an energy bill at less than market rates, it resulted in a loss of Rs 19.02 crore revenue .This gross bungle was pointed out by the audit report tabled in the state assembly here Tuesday .
"Against 73.169585 million units of energy , the state power board accepted 67.4189 mu and demand was created against the power trading corporation(PTC) for reduced units of energy which resulted in loss of Rs 3.31 crore ,"the report said .
In another glaring loss , the PTC had drawn a supplementary agreement which made the government liable to bear all charges or losses which were required to be borne by PTC .
This resulted in revenue loss 26.26 crore due to long and short term open access charges .
The audit report also points out irregular grant of confessional rate of tax on interest sales and transfer of stocks without verifying declarartion forms resulting in a tax loss of Rs 11.17 crore to the state's excise and taxation department .
Rapping the forest department the report points out a loss of Rs 3.36 crore in under recovery of revenue of Rs 25.95 crore and VAT of Rs 3.36 crore .
The state's revenue department failed in non-realisation of stamp duty and registration fee of Rs 2.85 crore .
Besides , the department did not realise the consideration amount of lease money of Rs  88.26 crore .