BSNL launches video telephony in Himachal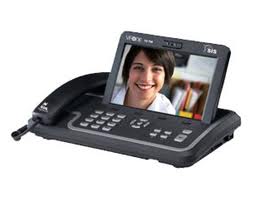 Shimla : Himachal Pradesh on Wednesday came under the video telephony service (VVoBB) network with Bharat Sanchar Nigam Limited (BSNL) launching its services in the hill state .
The state has become the ninth state in the country to have this service . The entire country will be covered by the end of the year .
"In PPP mode BSNL with technical partner Sai Info System(India) Ltd is providing this service ," said Rakesh Kapur , CGM BSNL HP Telecom circle .
"Once the entire country is covered by video telephony it will become the largest such network in the world," he said .
The service can only be availed by BSNL broadband customers . It would be useful to government , business' , PSUs and individuals .
BSNL has also announced all tariff plans and prices of video telephony sets which cost Rs 34,900 , Rs 24,900 and Rs 14,900 .These sets can also taken on monthly rent .
GM , BSNL Shimla Prem Singh said currently there are 1.3 crore broadband connections in the country which will go up to Rs 17.5 connections by the end of the year .