BJP finally wins Shimla MC polls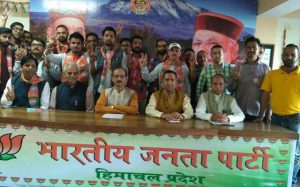 Shimla: Ahead of the Himachal assembly polls to be held later this year the Opposition BJP got a boost by winning the Shimla municipal corporation after over three decades.
With 17 seats it fell short of the half-way mark by one seat. The Congress won 12 seats.Independants won 4 seats and the CPM could win only one seat in a house of 34.
Voting took place on Friday and around 60 per cent turned up to vote.
The newly elected councillors will take oath on 19 June. The newly elected members will then elect mayor and deputy mayor.
The Shimla municipal corporation is one of the oldest civic bodies in the country.