Papa shortlisted for Satyajit Ray film award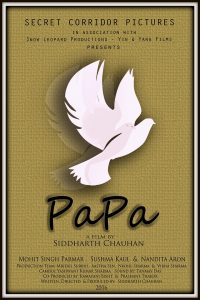 Shimla: Papa a film by Siddharth Chauhan has been shortlisted for the prestigious Satyajit Ray Short Film Competition at the London Film Festival.
It is one of three films to have made it to the final round from India. The other films are from UK, USA and Switzerland. Seven films are competing for the award.
"PAPA" depicts a sensitive relationship of a son taking care of a paralyzed mother in extreme circumstances.
Set in Shimla it stars Mohit Parmar, Sushma Kaul and Nandita Aron.
The film was first premiered in Kerala at the prestigious International Documentary and Short Film Festival where it was competing with 40 other films and won the best film award.