Big hike in Himachal MLAs pay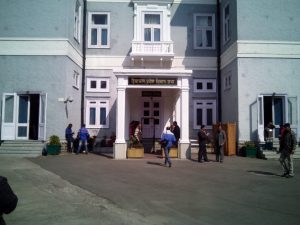 Shimla: Without doubt the last day of the Himachal budget session on Thursday was the quietest day in the entire 25 day long budget session.
Within minutes, without a discussion the bill to hike the salaries and perks of legislators was passed by all members behaving very well and even smiling at each other often as they rapped their tables in approval.
The packages of legislators have shot up by around 60 per cent.The salaries and allowances of MLAs have gone up from Rs 1.32 lakh to Rs 2.10 lakh per month.
The daily allowance has been raised from Rs 1500 to Rs 1800 and the limit of free travel by rail or air from Rs two lakh to Rs 2.50 lakh per annum.
The 25 day long session was marked by noisy scenes, frequent disruptions and walkouts except perhaps the last day.