Ajay Manikrao Khanwilkar to take over chief justice Himachal high court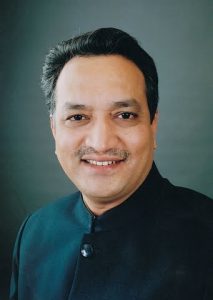 Shimla : Justice Ajay Manikrao Khanwilkar , will take oath as the new chief justice of the Himachal Pradesh high court on Thursday(April 4) , an official spokesman said here Tuesday .
Born in 1957 in Pune , Khanwilkar was appointed additional judge of the Bombay high court in March 2000 . He has been in the legal profession for 31 years .
A graduate in commerce , he did his law from Mumbai university . He enrolled as an advocate in 1982 . In 1984 he started practicing in the supreme court .
In 1994 he was appointed amicus curiae by the supreme court to assist on environmental issues in the MC Mehta pollution control in West Bengal , industries and tanneries.
He was also member of the task force of the union health ministry for examining and reporting on the amendments needed in the prevention of food adulteration act .
He has a wide range of exposure in criminal , civil , constitutional , election and co-operative matters.