33 dead as bus plunges into Beas river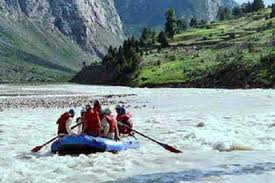 Shimla : Thirty three people were killed Wednesday when a bus fell into the Beas river in Himachal Pradesh's Kullu valley , police said .
 "So far 33 bodies have been fished out of the river, 14 others are injured and have been rushed to a nearby hospital ," said R S Negi  , Mandi police chief .
 "The accident took place some 15 km from Kullu town.Most of the bodies were recovered when the wreckage of the bus was pulled out of the waters ,"Negi said  .
 The overcrowded bus was carrying locals and was on its way from Kullu to Ani when the bus swerved off the road and plunged into the fast moving Himalayan river .
The driver jumped off the bus before it plunged into the river , reports said .