2 Britons killed in toy train crash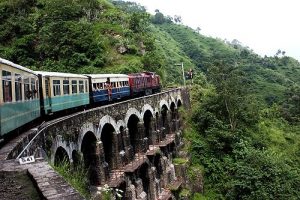 Shimla : Two British nationals were killed and seven injured when the Kalka-Shimla train derailed in Himachal Pradesh,Saturday police said.
"The dead are 2 British women Loraine Toner and Joan Nickolas both 60 years old," Zahoor Zaidi a senior police officer told Sun Post by phone.
"Nine are injured and include six Britons," he said.
"It was a charted train of 37 UK nationals on way from Kalka to Shimla when the accident took place. I had just finished my lecture to the tourists when the overspeeding train derailed," Raaja Bhasin local historian told Sun Post .
The over a century old Kalka-Shimla railway track was built by the British and is a UNESCO cultural site. It begins at the foothills of the Himalayas and reaches Shimla at 7000 ft above sea level.