World's highest Post Office is now shaped like a letter box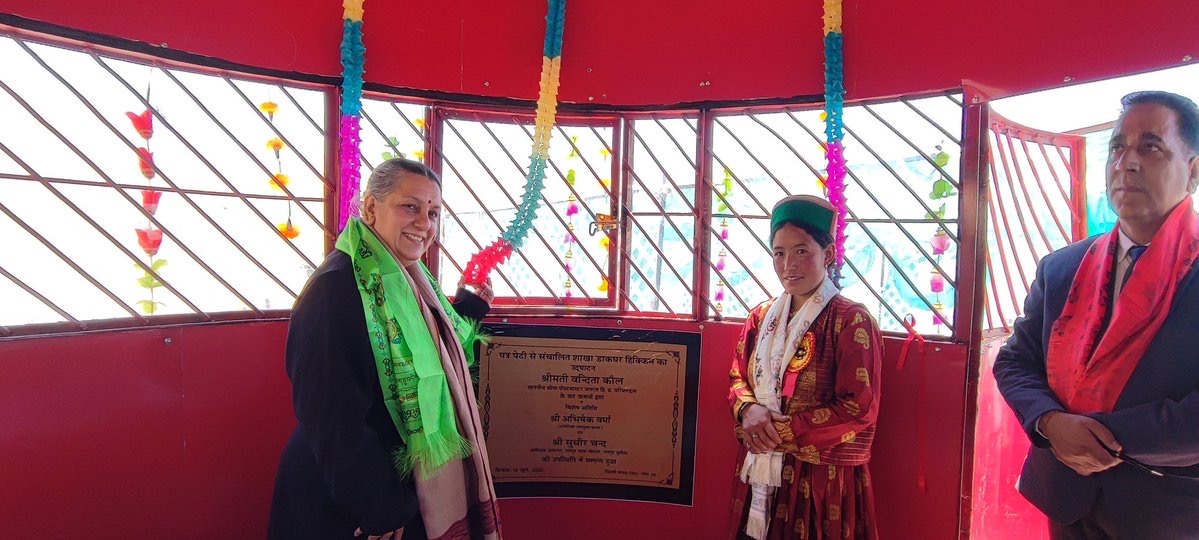 Shimla: Situated at 14,567 feet (4440m) above sea level the world's highest post office in the Himalayan wilderness has now shifted into a new office which interestingly is shaped and painted like a letter box.
Situated in Hikkim village 26 km from Kaza in Himachal Pradesh's Spiti valley.The scenic remote valley is a land of icy rivers, glaciers and grazing yaks bordering Tibet.
On Tuesday the Post Master General Vandita Kaul inauguared the unique letter box like shaped office as local villagers and tourists gathered.
The Post Master is seated on a chair and table in the new office with a capacity of half a dozen people able to stand in the letter box like unique office.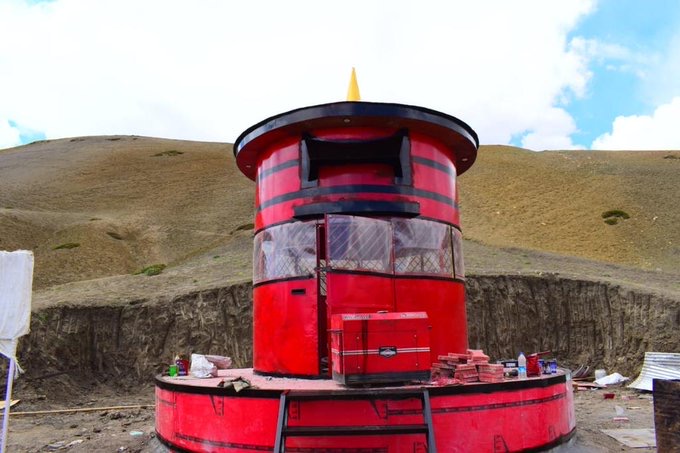 This post office was opened in 1983 and has been serving the tribals of this remote high mountain region where in winters temperatures sometimes plummet to below minus 30 degrees celcius. The region remains cut off for months but mail carriers continue to carry letters, parcels and cash to customers in remote villages and hamlets.
"I have trudged long distances in the deep snow to deliver letters and other postal services over the years," says Richen Chering the Post Master who is working here since the day it was first opened almost 40 years ago.
"During the summer tourist season trekkers from across India and abroad visit the Hikkim village and the post office. A visitor usually writes around 5 to 10 post cards to family and friends. During the peak season 1000 to 2000 post cards are posted at our post office," says Chering.
"With the coming up of the new post office more visitors are expected," the veteran Post Master says.
In the age of internet and mobiles phones visitors from across the world get a thrill writing post cards in long hand and reaching out to friends and family. The post office stamp is a proof of them visiting the world's highest post office.
Hikkim is surrounded by spectacular snow-clad mountains. The region is one of the most sparsely populated regions in India.