World's highest polling station gets ready to vote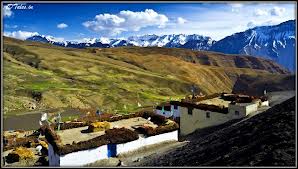 Shimla : So high that it almost touches the clouds , isolated and freezing in the Himalayas , Hikkim according to India's election commission is the highest polling station in the world at over 15,000 ft  above sea level .
Buddhist tribals here will cast their ballot on Nov 4 for Himachal Pradesh's assembly polls in northern India .
"The Hikkim polling station caters to three villages of Komik , Langche and Hikkim and has 326 voters. The election team is equipped with very high frequency (VHF) communication sets including satellite phones to conduct polling on Sunday ," said S S Guleria , DC Lahaul & Spiti district which borders Tibet .
The polling station is overlooked by a Buddhist monastery located on a windy hill top with fluttering Buddhist flags spreading prayers into the thin air . And in the distance yaks graze .
Villagers say night temperatures are already hovering around minus 5 degrees celsius . The region remains cut off from the rest of the world for half the year due to heavy snow over the passes .
There is no phone connectivity in all these three villages . But the state government has carved out a winding road to these hamlets . There is even a school and a post office here .
Locals say even though none of the candidates have stopped by to ask for their votes they are still excited to vote on Sunday .