Work starts on 800m ropeway for Baglamukhi temple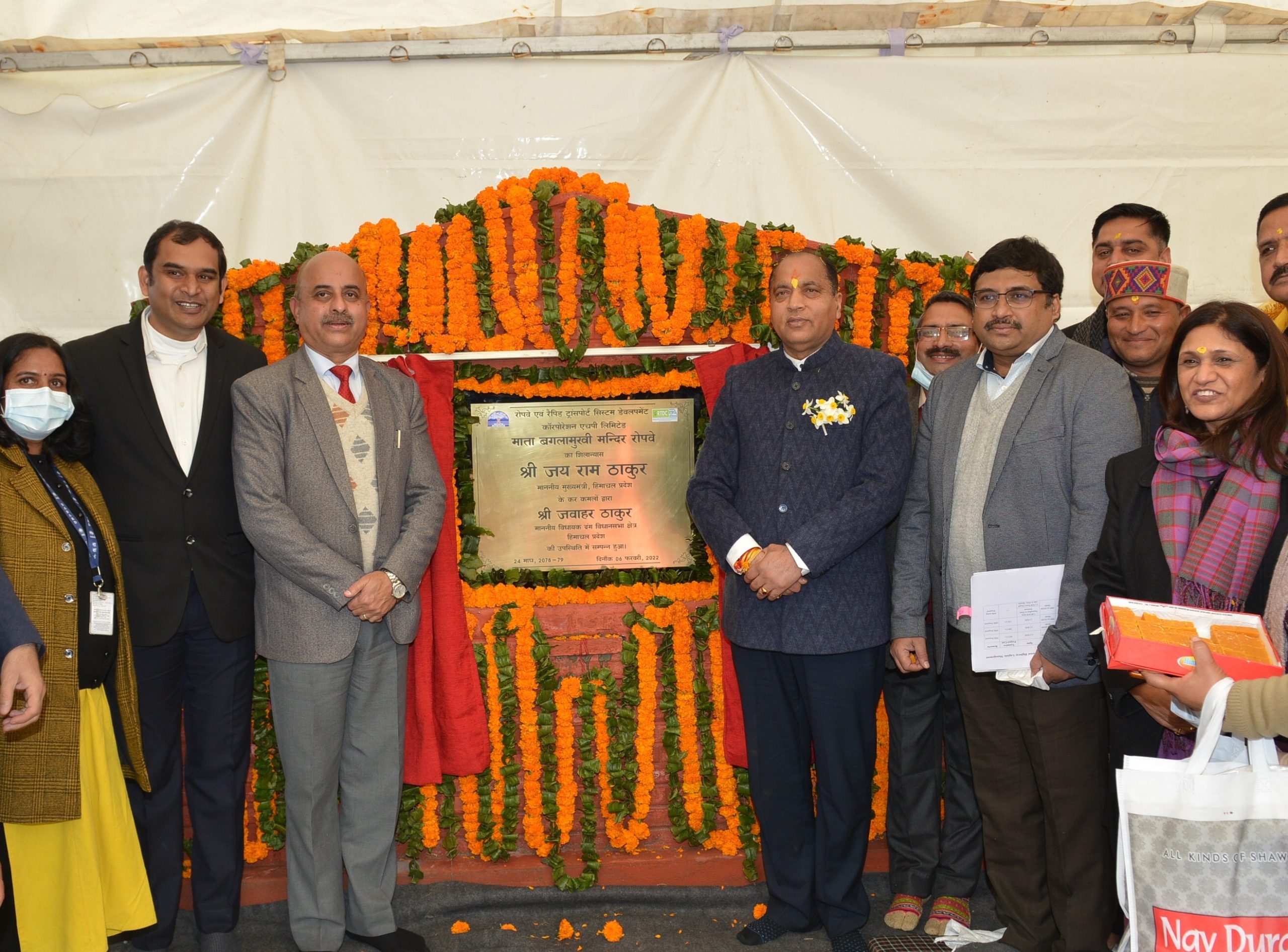 Shimla : Himachal Pradesh Chief Minister Jai Ram Thakur today laid the foundation stone of 800 meter Mata Baglamuhki Ropeway for Baglamukhi temple in Mandi district. It will be built in a year at a cost of Rs 50 crore.
This ropeway is the first ropeway being built after the Government of India allowed construction of ropeways for rural connectivity through NABARD funding. 
It will be constructed by Doppelmayr India and BEKAM Infra by using Aerial Tram Way technology and in accordance with CEN Standards on Engineering Procurement and Construction Mode.
One end of this ropeway falls in Drang Vidhan Sabha area and another in Seraj Vidhan Sabha area.  The matter for seeking higher VGF for ropeway projects on PPP mode with cost sharing by the Government of India and State in the ratio of 90:10 has been taken up with the Union Government.
The state government has also posed four ropeways to National Highway Logistic Management Limited for funding to the Centre. Out of these one DPR has been prepared for ropeway from Bharmour to Bharmani Mata Temple in Chamba district to be constructed at a cost of Rs 120 crore.
Another ropeways posed for funding are Rs 605 crore Palampur-Thaatri-Chaugan in Kangra district, Rs 200 crore Bijli Mahadev in Kullu district and ropeway from Shirgul Mahadev Temple to Churdhar in Sirmour district. 
Jai Ram said the Eco-Park at Bakhli would also be completed by next month.Work on the first phase of Rs 150 crore Shiv Dham was going on at a fast pace.
The Chief Minister said new tourist destinations were being development under Nai Raahein Nai Manzilein scheme. Largi, Pong Dam and Kol Dams were being developed as water sports destination, Bir Billing as adventure sports destination and Chanshal as winter sports destination. Similarly, Jhenjheli area in Mandi district was being developed as eco-tourism destination.